jane
The history of one of Germany's most successful bands of the 1970's was shaped by numerous changes in the line-up, a willingness to take stylistic risks, and an attitude towards their work that was characterised by honesty and professionalism. The naked figures read like this - twelve albums with total sales exceeding two million and an average of 150 concerts each year, each of them usually sold out.

Musically speaking, Jane were never a band to do the expected, but they still had some recognisable trademarks. Breathtaking guitar solos, powerful keyboards, polished and mighty arrangements and an almost constantly dragging tempo added up to the typical Jane touch and were characteristic for a melodic hard rock that had no equal in Germany.

Jane were formed in October of 1970 in Hanover out of the remains of the band Justice Of Peace. Klaus Hess (g), Peter Panka (dr) and Werner Nadolny (org) were looking for a new challenge and got together with Charly Maucher (b). In the Spring of 1971, they were joined by Bernd Pulst, a singer with a powerful voice. Shortly after that, the quintet signed a long-term record contract. After almost one year of work, Jane's debut album "Together" was released in the spring of 1972. The German rock world reacted positively to the technically well-versed newcomers and their "unvarnished style of making music" (Sounds).
For the second LP, Wolfgang Krantz had to fill in for Maucher, who was sick, and Panka took the place of Bernd Pulst as lead singer. The initial success and their convincing live performances made Jane an attraction on the national touring scene. The band constantly commuted back and forth between stage and studio and absorbed numerous changes in the line-up effortlessly and without any quality loss.
In 1974, Nadolny left to form his own band, Lady, and Maucher returned to Jane. But his second stay with the band lasted for a little less than a year. He decided to form another band, Harlis, and was replaced in May 1974 by Martin Hesse, while Krantz left to be replaced by Gottfried Janko (keyboards, vocals).
Jane went through a maturing process and perfected their style, which had a certain tendency to mysticism and was by now well in demand all over Europe. For the 1975 album, "Fire, Water, Earth & Air", the band (Nadolny had returned to take over Janko's place) experimented with the dummy head recording technique. Established music magazines like Record World compared their complicated song structures to those of bands like Pink Floyd. The national music press found it harder to warm up to the ambitious band from Lower Saxony and overlooked the impressive echo from the music press abroad, very good sales figures and filled concert venues.
When Jane started a sixty-concert tour through Germany in March 1976, Manfred Wieczorke from Eloy stood in for Nadolny and played the keyboards. The four musicians documented this phase of their career with a double album called "Live". In the first weeks after its release, "Live" sold more than 100,000 copies, making them the best-selling German rock act of their time after Udo Lindenberg and Kraftwerk.
Threatening musical images and "guitar riffs played Black Sabbath-style" (Musik Express) dominated the 1977 album "Between Heaven and Hell". By that time, Jane no longer needed to fear comparisons with the international competition. In Switzerland, they even outsold Pink Floyd for a while and reactions from the US were positive as well.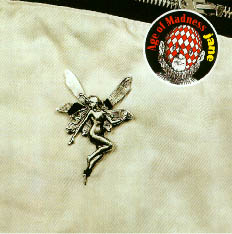 1978 saw the release of "Age of Madness" following a new, better paid record deal, a sellout tour through twenty cities plus a number of appearances on TV. Jane stayed true to their ponderous, romantic rock. The eighth album was the first to be recorded in the band's own 24-track studio situated in an idyllic half-timbered house in the village of Sarstedt, 30 kilometres south of Hanover. Jane's top-form performance seemed to stem from their new independence and new-found motivation and inspiration.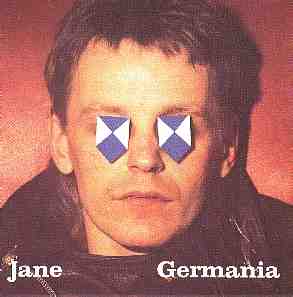 By Spring 1979, Wieczorke had left Jane. The three remaining band members recorded "Jane No.9", their weakest album, as they themselves readily admit, and a piece of work that caused a lot of public speculation about the future of the band. The band retreated to the island of Ibiza where they met their new singer Pedja. On their 1980 album "Jane" they performed with new-found energy. They started the new decade in a harder, more rock and vocal oriented manner, but they were unable to repeat the successes of previous years. One reason was that the competition back home had caught up with them. Klaus Hess confessed: "I feel very burnt out music-wise."
Martin Hesse concentrated on his side project Rizzo in 1981, and Pedja returned to Ibiza. During the autumn tour, English bass player Ted Jones helped out until Charly Maucher returned for the recording sessions for "Germania". "Germania" was the provisional final chapter in the history of Jane, whose reputation as pioneers of an individual and confident German rock music scene is still undisputed.
In 1983 ex-Jane members Maucher, Nadolny and Panka met again for the production of the rock ballet "Warlock". Afterwards they were joined by Detlef Klamann (sax) and went on a club tour as Lady Jane. Together with Kalus Hanatsch (key) from Jutta Weinhold's band and former Viva member Kai Reuter, Panka and Nadolny re-launched Jane in 1986 for the album "Beautiful Lady". The latest attempt to revive the successes of old came in 1993 with Nadolny, Panka and Hess's new release of past Jane triumphs.